When you visit a new city for the first time, it can be all too easy to fall into the trap of walking the 'tourist path', and visiting the same shops, museums, restaurants and bars as everyone else that's passing through. However, thanks to mobile applications, it's become easier than ever to enjoy a trip to a new city the way the locals do.
Here are seven iPhone apps that will help you to live like a local in Los Angeles.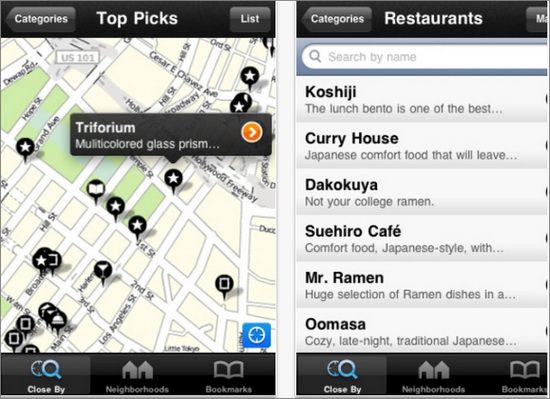 This is part of the 'Not For Tourists' range of city guide apps, and as the name would suggest, it's been designed precisely with the 'off-the-beaten-path' kind of traveller in mind. One more must-consider option here is Go Los Angeles Card coupons that let you enter all cool places withput wasting your time on queues.
The app is organised into different neighbourhoods, meaning that it's really simple to get an overview of where you are, and the attractions within it; what's more, each neighbourhood has been described and mapped out by a native Angeleno.
Whether you want to eat, drink, shop, or get wrapped up in culture, this affordable and highly rated iPhone app should ensure you do it the 'real' LA way.
LA Weekly is a mainstay of Los Angeles locals, and you can get in on the action with this fantastic, and free, application.
LA Weekly features a comprehensive, award winning events calendar, along with a carefully chosen selection of all the best events occurring around the city.
You can also view up to date reviews on restaurants, shows, and other nightlife, and even use GPS to find out what's going on right now, right where you are.
If you really want to feel like a local during your visit to Hollywood, you need to get in on the local news.
This is a free app that specialises in bringing users up to the minute reports on exactly what is happening in and around Los Angeles. Okay, so it might not tell you where the hottest new restaurant is or where to bag some cheap pre-club drinks, but it does give you the knowledge and ammo to feel like a real LA local.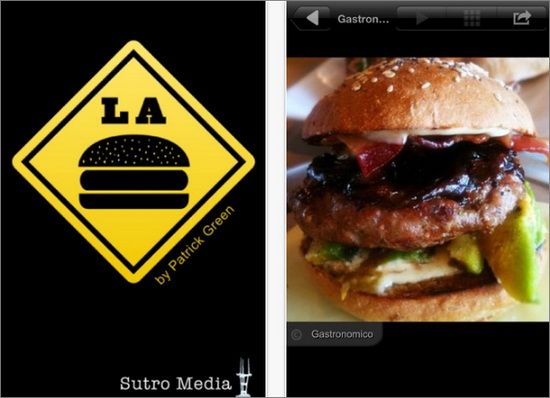 While it might seem that anyone who's anybody in LA is chowing down on the finest Californian cuisine seven nights a week, few actually can (or do) afford that sort of luxury.
The truth is that when an Angeleno is out on the town and in need of a bite to eat, they don't always splash out on the swankiest set-up on offer – often they settle for some down to earth yet undeniably tasty street food.
So if you're looking for cheap eats in LA, this 'Los Angeles Street Food' app will prove invaluable. Covering all corners of the world, from Mexican tacos and Chinese noodles to the good old 'all-American' hotdog, this app uses GPS to help you find the best places to grab a bite on the go in your vicinity.
Just like the locals are often partial to the odd cheap and cheerful snack on the go, they're also a fountain of knowledge when it comes to free (or nearly free) ways to spend a day out.
For only $0.99 this app will give you instant access to insider knowledge on around 40 free (or nearly free) activities including museums, walking tours, and performances. You'll also benefit from all the contact details needed to make the most of these budget ways to spend a day in LA.
Never fall victim to tourist hotspot parking charges with this super-handy app that will give you instantaneous advice on where to leave your car for the cheapest fee.
What's more, you can grab the address, phone number and even the opening hours of all the parking garages in your area.
Los Angeles is a city of incredible size and scope and there's little chance of you ever finding your feet unless you have a trusty map at your side.
This detailed map incorporates local information and points of interest into a detailed map, making it the ideal accompaniment for any first-timer to the City of Angels.
Annie is an adventerous traveler who works from everywhere around the world!